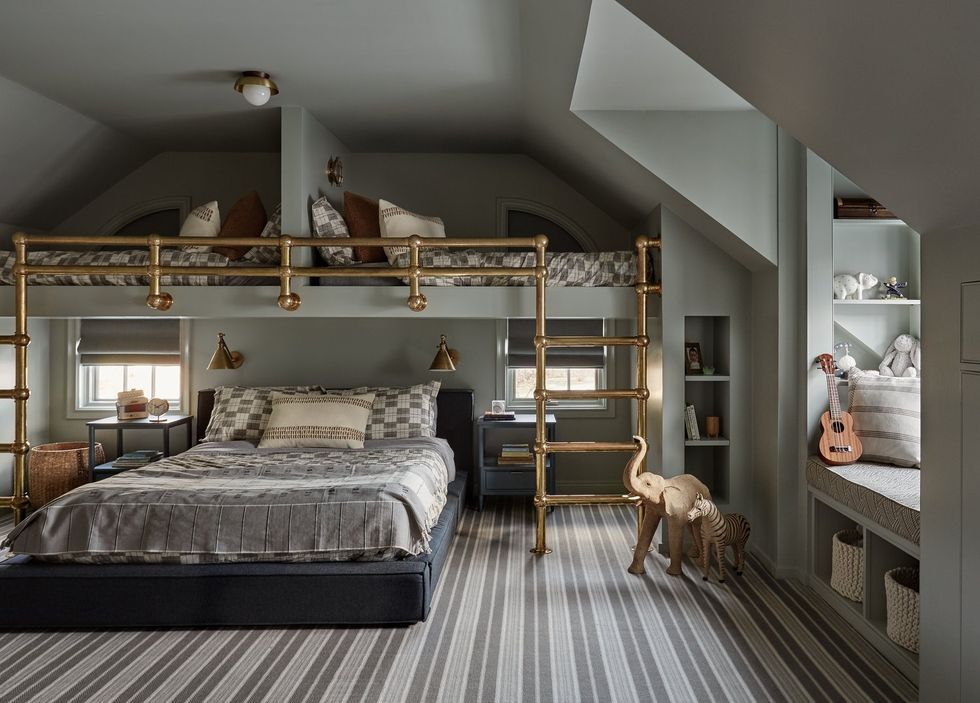 Children's Bedrooms
Posted on April 13, 2023
When it comes to the most important things in life, we know your kids top the list! But we also know that your bundles of joy can be sort of hard on your stuff. Maybe there's chocolate milk, markers and shoe scuffs all over the walls. Or maybe, they just really want a new coat of paint to personalize their space! Whatever the reason, let us help you make the most informed decision for your child's needs when customizing their haven.
To Sheen or not to Sheen?
Arguably the most important choice when choosing a new paint for a child's bedroom is considering the wear the walls will get. Depending on the age range, your child may prove a formidable adversary for your paint job. As a general rule, satin paints are washable, while eggshell is wipeable. The more sheen the more durable, essentially. Stay away from flat or matte sheens, unless you're doing an older child's bedroom—they tend to be the least durable, while they do hide imperfections in the walls best of the other finishes.
Rough and Tumble
Another important factor to consider is if small people or toys could possibly be running into the walls? If you're worried about scuffs, dings or dents, we recommend opting for a durable paint with an enamel in it, ideally a formula made tough to handle whatever life throws at it! Behr makes an excellent scuff defense paint called Ultra Scuff Defense, PPG sells UltraLast and Sherman Williams makes Scuff Tuff. Whichever your brand preference, these leading paint retailers each have a product made strong to support little hands.
Does Color Matter?
When it comes to the paint color, it's ultimately you and your child's decision. Darker colors will of course be more stain-resistant, so if you foresee art supplies, food or beverages ending up on the walls, it may be best to trend that direction. We understand that color choices are immensely personal, however. At the end of the day, the color you're in love with is definitely the right choice, especially if you're already opting for a durable satin paint.
How much paint?
A gallon of paint typically covers somewhere in the ballpark of 350-400 square feet on the first coat, and closer to 600 for a second coat. Doors and windows should be calculated out of wall space. When in doubt, two coats is always better than one, for both durability and coverage.
If you're covering a dark color, a white primer may help to reduce the amount of paint you need to lay down, and if you're covering a lighter color with a much darker one, tinting your primer to a gray shade will drastically increase the opacity of your paint.
As always, if you still have questions, or simply lack the time or desire to handle a paint project yourself, our dedicated crew of professionals at KC Sharp Home Improvements are always ready to lend a hand. Call us today for an appraisal and estimate! (913) 313-0712